Uncontested Divorce Houston | Texas Flat Fee Divorce Attorney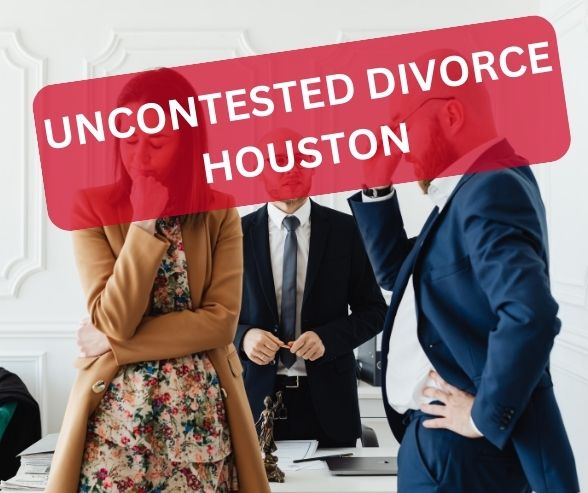 Uncontested Divorce Houston: Cost, Definition, and Free Consultation. There is a difference between an uncontested divorce in Harris County, and a "do it yourself divorce." Generally speaking, it is always a better idea to hire an experienced family law attorney to assist you with your divorce.
Call our office for a consultation to see if you qualify for a Flat Fee Divorce or Uncontested Divorce (832) 410-8935.
Uncontested Divorce Houston
If you live in Houston, getting an uncontested divorce may seem like a daunting task. However, with the right guidance from a divorce attorney in Texas, the process can be quick, affordable, and stress-free.
Definition of Uncontested Divorce
An uncontested divorce is a divorce that both parties mutually agree on all the issues, such as division of property, child custody and support, and alimony. In contrast, a contested divorce is a legal battle, where parties disagree on one or more issues in the divorce process. See also…flat fee divorce attorney Houston, and uncontested divorce lawyers near me.
Top 5 Reasons for an Uncontested Divorce in Texas
Save time and money: An uncontested divorce is usually less expensive and faster than a contested divorce. As a result, couples can use the money and time saved to start their new lives.
Control over the outcome: Since the parties agree on all the issues, they have more control over the final outcome of the divorce process. In contrast, in a contested divorce, the judge makes the final decision, which may not be in line with either party's wishes.
Less emotional stress: An uncontested divorce is a less emotional process as both parties agree on the issues. As a result, it is less stressful emotionally compared to a contested divorce.
Preserve relationships: An uncontested divorce can help preserve relationships between family members, especially when minor children are involved. A contentious legal battle can strain relationships with extended family members, lawyers, and other service providers involved in the divorce process.
Confidentiality: An uncontested divorce offers a higher degree of privacy and confidentiality as it is less likely to end up in a public trial where one's dirty laundry is aired in public. This protection is particularly important for high profile or public figures who want to keep their private lives private.
If you are considering an uncontested divorce in Houston, contact our team of divorce attorneys today. We have a team of experienced and knowledgeable attorneys who provide personalized legal services to help you navigate the divorce process.
Our team of attorneys understands the complexities associated with uncontested divorces and is committed to providing legal services that cater to your unique needs. Remember, an uncontested divorce doesn't have to be a complicated process if done right, with the right guidance from an experienced divorce attorney in Texas.
Quick and Easy Divorce – Texas
There are many
divorce attorneys in Houston
who will charge you a flat fee for an uncontested divorce and that fee is usually substantially smaller than a contested and complex divorce proceeding.
Uncontested Divorce Texas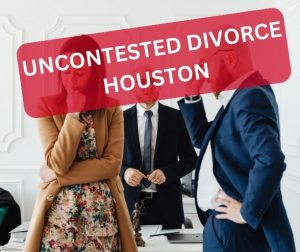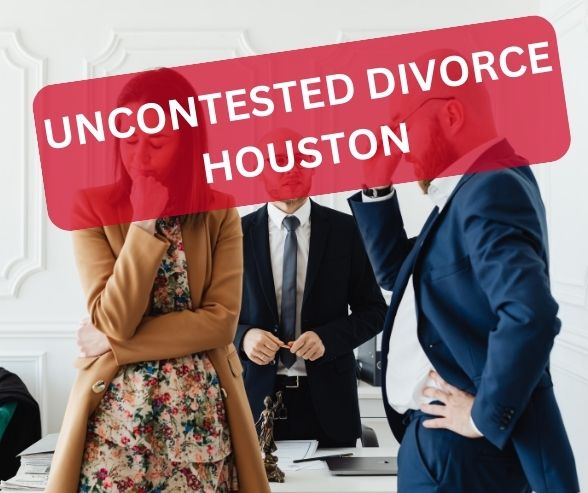 Even if you and your spouse are in total agreement on the divorce issues, you should always consult with a licensed Texas family law attorney to ensure that your legal rights are protected during an uncontested divorce.
No Contest Divorce Lawyer Near Me
If you are seeking a "no contest" divorce, then you will want to find a qualified lawyer to help you with the legal process. A no contest divorce means that both spouses agree to the divorce and have no dispute over division of assets, child custody, or support.
This type of divorce process can be completed quickly and with the least amount of stress for both parties involved. However, it is still crucial to seek the guidance of a qualified divorce lawyer to ensure that your interests are protected and that everything is handled efficiently.
When searching for a no contest divorce lawyer near you, it is important to consider several factors. Look for a lawyer who is familiar with Texas Family Law and the specific rules related to no contest divorces.
The right attorney will ensure that all the necessary documents are filed correctly, and that all requirements are met. It is also essential to find a lawyer who is experienced in this area of law, and who has a track record of success.
At our firm, we understand the emotional toll that divorce can have on our clients. Our team of experienced attorneys is here to guide you through each stage of the legal process, and to ensure that your rights are protected. We are dedicated to making the divorce process as smooth and stress-free as possible, while also ensuring that the legal requirements are met.
In searching for a "no contest divorce lawyer near me," you may also want to consider an in-person meeting or phone call with your uncontested divorce attorneys. We understand that many people search for legal services online, which is why we have taken steps to ensure that our website appears prominently in online search results. Using targeted keywords, such as "no contest divorce lawyer near me," we make it easy for people to find us and learn more about how we can help with their legal needs.
If you are seeking a no contest divorce lawyer in Texas, it is important to find an experienced attorney who is familiar with family law and knows how to get you through the process efficiently. At our firm, we are here to help, using a reasonable approach and with the best interests of our clients at heart.
Waiting Period – Texas Uncontested Divorce
Texas Family Code Sec. 6.702 Waiting Period
Sec. 6.702. WAITING PERIOD. (a) Except as provided by Subsection (c), the court may not grant a divorce before the 60th day after the date the suit was filed. A decree rendered in violation of this subsection is not subject to collateral attack.

(b) A waiting period is not required before a court may grant an annulment or declare a marriage void other than as required in civil cases generally.

(c) A waiting period is not required under Subsection (a) before a court may grant a divorce in a suit in which the court finds that:

(1) the respondent has been finally convicted of or received deferred adjudication for an offense involving family violence as defined by Section 71.004 against the petitioner or a member of the petitioner's household; or

(2) the petitioner has an active protective order under Title 4 or an active magistrate's order for emergency protection under Article 17.292, Code of Criminal Procedure, based on a finding of family violence, against the respondent because of family violence committed during the marriage. Full Statute At…https://statutes.capitol.texas.gov/Docs/FA/htm/FA.6.htm
What Qualifies as a Flat Fee Divorce?
A flat fee divorce is a divorce where an attorney and a client agree that the client will have their case taken care of for a previously agreed upon fee (fixed amount) as opposed to an hourly fee.
Typically an attorney will take a retainer from a client, and the bill the client monthly as hourly fees accrue.
However, during a flat fee divorce (including some uncontested divorces in Houston and Harris County), the client and attorney agree up front on a fixed amount to pursue the case, and the exact services that the attorney will provide.
This generally includes everything except for litigation in the court room, i.e., a trial.
If the case involves lengthy discovery (pre-trial litigation) then most attorneys will not agree to a flat fee divorce.
Examples of Flat Fee Divorce Cases in Texas
Totally uncontested divorce cases where the couple completely agrees on exactly how the marriage will be dissolved.
Cases where the differences are so minor that opposing attorneys can resolve them (or a mediator).
If you are considering a divorce in Harris County, Fort Bend County, or the Houston, Texas area, then give us a call for a free consultation.
Houston Uncontested Divorce Attorney 832-410-8935
Articles you might be interested in…
Divorce Timeline – Texas
1. Filing for Divorce in Texas
The first step in getting a divorce in Texas is to file a petition for divorce with the district clerk in the county where you or your spouse resides. The petition must be accompanied by a filing fee, which varies by county. Once the petition is filed, your spouse will be served with a copy of the petition and a citation, which will notify them of the pending divorce action.
2. Temporary Orders
Once the divorce action has been initiated, either party may request that the court issue temporary orders, which are designed to address issues such as child custody, visitation, child support, spousal support, and the use of property during the pendency of the divorce. These orders are typically issued within a few weeks of the filing of the petition and are effective until the final divorce decree is entered.
3. Discovery
Discovery is the process by which each party gathers information from the other party and from third parties relevant to the issues in their case. This information may be in the form of documents, emails, text messages, or other types of evidence. The discovery process can be lengthy and expensive, so it is important to consult with an experienced attorney to ensure that all relevant information is obtained.
4. Mediation
Mediation is a process through which parties attempt to reach an agreement on all disputed issues in their case without going to trial. A mediator is a neutral third party who facilitates communication between the parties and helps them reach a resolution. Mediation is typically required in all contested divorces in Texas and can be beneficial in helping parties avoid a lengthy and expensive trial.
5. Trial
If mediation is unsuccessful or if one party refuses to participate, then the case will proceed to trial. At trial, each party will have an opportunity to present evidence and argument to support their position on all disputed issues. After hearing all of the evidence and argument, the judge will issue a final decree of divorce, which will resolve all outstanding issues between the parties.
---
Affordable Divorce Houston
In many divorce cases, both spouses want to cooperate. These tend to be the most affordable type of divorces in the Houston / Harris County area, mainly because they require less of the law firm's time and resources to resolve. We find that a lot of young couples or newly weds find themselves in a very mutual agreement and want to "un-do" the marriage just a year or two into it. Many of the clients who inquire about uncontested divorces or flat fee divorces are in a similar situation. Give us a call if you would like to learn more.
No Contest Divorce Attorney FAQ
How Long Does An Uncontested Divorce Take in Texas?
An uncontested divorce in Texas can be resolved in a little as 3-4 months if everything goes off without any delays. If you're considering an uncontested divorce in Texas, you're likely wondering how long the process will take. In general, an uncontested divorce can be resolved much more quickly than a contested divorce because the parties are able to agree on the terms of the divorce outside of court. However, the exact timeline can vary depending on a variety of factors, including the court's calendar and the complexity of the issues involved. Generally speaking, you can expect an uncontested divorce in Texas to take anywhere from two to six months to complete. Keep in mind that this timeline can be affected by unexpected delays or complications, but working with an experienced divorce attorney can help you navigate the process as smoothly and efficiently as possible.
Do I Need To Go To Court for an Uncontested Divorce in Texas?
You do not necessarily need to go to court for an uncontested divorce in Texas. If uncontested divorce seems too good to be true, you might be wondering if it comes with a catch. Namely, do you need to go to court? Fortunately, in Texas, the answer is likely no. As long as you and your spouse agree on all aspects of your divorce, including child custody, property division, and any support payments, you can file an agreed divorce petition. This petition allows you to skip the traditional court process and have a judge review and approve your divorce paperwork without requiring an appearance in court. While this doesn't remove all the stress from getting divorced, it can at least make it a bit easier.
How Much Does An Uncontested Divorce Cost in Texas?
An uncontested divorce in Texas could possibly cost less than $1,000. Divorce can be an emotionally challenging and draining experience, and it can also be financially burdensome. However, an uncontested divorce can help alleviate some of those financial stresses. If you are wondering how much an uncontested divorce in Texas costs, it really depends on the complexity of your situation. Generally speaking, an uncontested divorce can cost anywhere between $500-$2,500 in Texas, depending on various factors such as attorney fees and court filing fees. If you and your spouse are able to communicate effectively and agree on all the terms of the divorce, then an uncontested divorce may be the best option for you. It can save you time, money, and most importantly, help ease the stress of an already difficult situation.
How Do I File An Uncontested Divorce in Harris County Texas?
You can file an uncontested divorce in Harris County by filing the necessary documents at the Harris County Court House. Filing for a divorce is one of the most stressful events in anyone's life, but an uncontested divorce in Harris County, Texas, can make the process much smoother. An uncontested divorce means that both parties have come to an agreement on all aspects of the separation, including child custody, property division, and any spousal support. To file for an uncontested divorce in Harris County, you will need to fill out and file the necessary legal forms with the court. The process may seem daunting, but with the help of an experienced attorney, you can navigate the process with ease. A divorce is never easy, but an uncontested divorce can help you move forward with your life.
Uncontested Divorce Legal References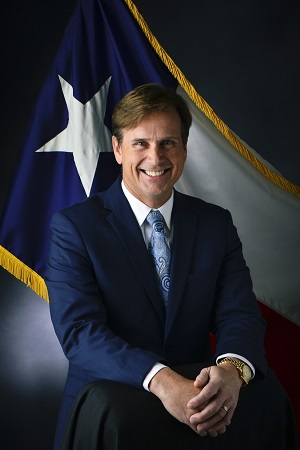 Attorney Daryl Longworth is a family law attorney licensed by the State Bar of Texas. He is the senior attorney at The Longworth Law Firm in Houston, Texas. Mr. Longworth is a graduate of the University of Houston Law Center. Prior to becoming a licensed attorney focusing on divorce law and family law in Texas, Mr. Longworth was a police officer for the Houston Police Department.